There's always something to report at BKL. Catch up on the most important BKL news, for example on novel cranes, reports on special operations, events and the latest BKL messages. Keep up to date on all our topics and sign up to our BKL News e-mail:
CURRENT CERTIFICATES AVAILABLE FOR DOWNLOAD.
BKL has been recertified in terms of quality and safety. Current certificates DIN EN ISO 9001 and SCCP (Safety Certificate Contractors - unrestricted certificate petrochemistry) for download.
CRANE MEETS CLASSICAL MUSIC.
For an unforgettable musical performance in a height of around 60 metres in January, thinking out of the box was in demand for the Munich mobile crane scheduling department. The special thing about it: At the music performance "Piano Vertical" the Swiss artist Alain Roche combines the soft strains of the piano with the harsh sounds of construction - while he and his instrument are suspended vertically under a moving crane.
The project posed two challenges for BKL's crane experts: overcoming obstacles almost 55 metres high, while ensuring maximum safety, including insurance.
The BKL team's solution was to use an MK 140. Configured with 9 tonnes of additional ballast and 45° angle position, the mobile construction crane achieved the radius of 40 metres and the hook height of 75.5 metres required to lift the artist and his specially adapted piano over the 33 and 54.1-metre buildings.
As BKL was the only crane supplier able to meet the high safety standards of the project, the contract was awarded without further ado. There was just one request from the Whitebox organisers that the team did not fulfil: for safety reasons, the artist was not lifted over the audience, who were sat in deckchairs and equipped with headphones. Nonetheless, with consummate skill, the BKL crane operator still managed to achieve the planned "thrill factor": by slowly swinging Alain Roche right in front of the spectators, he allowed them to get as close to the recital as possible.
Technical drawing
(Piano Vertical/ Copyright Alain Roche).
BKL Crane:
Mobile construction crane MK 140
Image source:
Ivana Bilz/ Festival Out Of The Box 2020
Ralf Dombrowski/ Festival Out Of The Box 2020
VIDEO: SPECIAL JOB FOR MK140.
Current issues
LTM 1350-6.1 - BRAND-NEW AND ALREADY IN ACTION WITHIN THE "5+50 CULTURAL FRIDAY" CAMPAIGN.
BKL Munich has taken delivery of a brand-new
LTM 1350-6.1
. The 350-tonne mobile crane complements the mobile crane fleet in the upper segment and scores with a 70 metre telescopic boom, particularly high lifting capacities and state-of-the-art technology. For the takeover BKL's CEO Jörg Hegestweiler (Image: on the right) came to Ehingen, to receive the symbolic key from Wolfgang Sailer (Liebherr plant Ehingen; Image: on the left). Just picked up at the Liebherr plant in Ehingen, the brand-new mobile crane will support the campaign
5+50 Cultural-Friday
. As part of the campaign, BKL customers can still receive a 5% discount with a mobile crane hiring until July 31, 2020 and with it, do good for artists and cultural sites.
Further Information about the crane takeover:
Press release of the Liebherr plant Ehingen
Company
BKL IS A TOP INNOVATOR.
On June 19, 2020, there was a reason to celebrate.
BKL Baukran Logistik GmbH is a Top 100 SME in Germany and came out on top especially in the category "Innovative Processes/Organization". In fact, we made the Top 10 in this category.
BKL started to actively focus on the topic of digitalization some time ago. In addition to the "paperless office" project, our employees use tablets instead of carbon paper at construction sites. Also the "Mein BKL" app is one further step on our path to digitalization.
The award ceremony had to be canceled this year. Therefore, science journalist Ranga Yogeshwar congratulated BKL via video message.
MORE INFORMATION
Cranes
NEW CRANES FOR YOUR PROJECTS.
Hire the most suitable crane for your Project at any time. We permanently broaden our crane park by new cranes and modern technology - for example:
»
BKL customers in Frankfurt can even hire three new mobile cranes: two
GMK 5150L
and the first GMK 5250XL in the German market expand the fleet.
»
New in the mobile crane hiring Hildesheim: the
LTM 1.300-6.2
You are interested in our new arrivals? Please contact us:
info@bkl.de
or 0800 997 1200.
CRANE FINDER
Video
Service Engineer – a job for real heroes.
Our "Working Heroes": Daniel and his team battle wind, weather and traffic jams to assemble a tower crane in a race against time.
Watch the Video on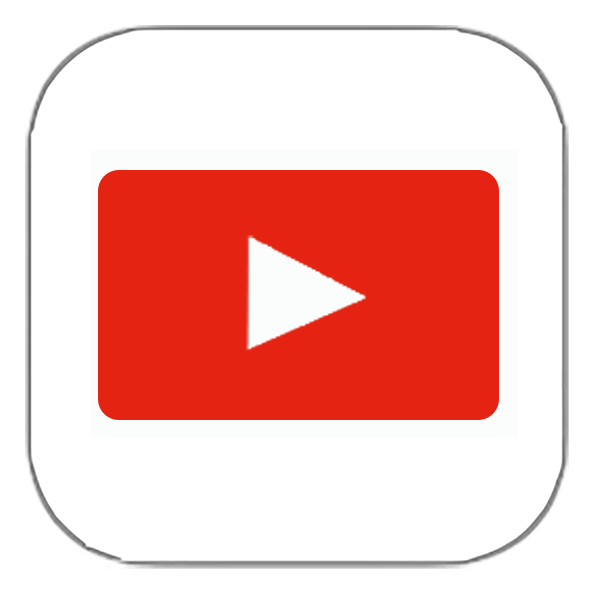 YouTube.
Like and share.
WATCH WORKING HERO-EPISODE
App.
Our German app 'Mein BKL' offers numerous useful, crane-related functions and services while on the go. Find the right tower or mobile crane, plus the technical specifications, for your building requirements, your personal BKL lift contact or tailored crane services – easy, free of charge and at the touch of a button.

Available for iOS (from version 10) and Android (from version 5.0)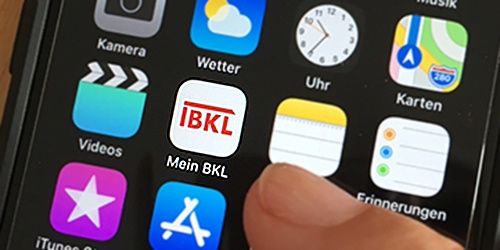 Read previous reports on our mobile crane, self-erecting and top-slewing crane operations plus other news about BKL.