HIRE A MOBILE CRANE AT BKL. QUICK AND RELIABLE ALL OVER GERMANY.
As your mobile crane experts, we offer you the choice of more than 130 mobile cranes from 30 to 700 tonnes and over 25 mobile construction cranes with radii of up to 65 metres. We'll help you find the optimal crane solution, including complex projects. Our mobile crane team provide individual consultations that are customised for your construction site, even in urgent cases.
And did you know that not only can you rent strong mobile cranes at BKL, you can also purchase used all-terrain and mobile construction cranes?
ALL-IN-ONE SOLUTIONS FOR YOUR PROJECT.
At BKL, you get the service you need from a single source . On request, our team will organise every aspect of hiring a mobile crane, whether obtaining permits or closing roads, right through to providing BF3 and BF4 escort vehicles or transporting heavy loads. Moreover, we work with state-of-the-art machines from leading mobile crane manufacturers and are certified according to DIN EN ISO 9001 and SSCP.
MOBILE CRANES FOR EVERY LIFT.
From hoisting loads over obstacles in urban zones with folding cranes like the MK 140 to assembling a tower crane using a mobile crane, BKL always has the right machine for the job.
Our modern crane fleet also includes particularly high-performing loader cranes for when space is limited. One such is the Palfinger PK 92002 SH with a maximum load capacity of 17.8 tonnes, fully variable support and fly jib.
For further information on the over 130
mobile cranes
,
mobile construction cranes
and
loader cranes
in our fleet, see our BKL crane finder, which lists all cranes available to rent or purchase:
Crane finder
OVER 130 MOBILE CRANES WITH UP TO 700 TONNES.
BKL offers state-of-the-art mobile cranes from 30 to 700 tonnes to ensure that your lift goes without a hitch. Several machines with maximum load capacities of 300 to 700 tonnes, such as the Grove GMK 6400 or the Liebherr LTM 1300, 1350, 1450 and LTM 1650, are at your service for particularly heavy loads and extreme lifting heights. Our team will be happy to provide a personal consultation if you wish to hire a Liebherr mobile crane, for example, and configure it with additional equipment for your individual project, such as a hook height of up to 151 metres.
OVER 25 MOBILE CONSTRUCTION CRANES OF UP TO 140 MT.
Space is tight, with projecting edges? With radii of up to 65 metres and load capacities of up to 10 tonnes, our mobile construction and folding cranes can also handle lifts in urban areas. BKL's rental fleet comprises more than 25 mobile construction cranes, such as the Liebherr MK 88 Plus, the Liebherr MK 140 and the Spierings SK 1265.
PROFICIENT AND RELIABLE ACROSS GERMANY.
Our mobile cranes are deployed from the Alps to the North Sea. Thanks to our locations in Frankfurt, Aschaffenburg, Nuremberg, Ansbach, Hanover, Hildesheim, Munich, Ingolstadt and Rosenheim, we are always on your doorstep. As a costumer, you benefit from this in two ways. Apart from hiring a mobile crane, BKL's team of experts guide you through the project, from planning right through to our mobile crane operators, who undergo regular training and know their machines inside out. This ensures that even complex lifts are completed quickly, smoothly and safely. Together with our experienced truck and BF3/BF4 drivers, BKL offers you a well-coordinated team that you can rely on.
ONGOING SUPPORT FOR YOUR PROJECT.
If you wish to hire a folding or mobile crane, request a quote or discuss your project requirements, BKL's mobile crane experts will be happy to help. For complex lifts, a member of BKL's technical support staff will inspect the construction site.
YOUR BENEFITS AT A GLANCE:
»

Large selection of state-of-the-art machines

»

More than 130 mobile cranes from 30 to 700 tonnes

»

Over 25 mobile construction cranes with radii of up to 65 metres

»

Numerous high-performance loader cranes

»

State-of-the-art technology and machines with an average age of just three years

»

Safety and quality: certified DIN EN ISO 9001 and SCC

P

(SSC in the petrochemical industry)
BKL IS A ONE-STOP SERVICE.
»

Site inspection and preparation of the risk assessment – from hazard analysis to project planning

»

Experienced, highly trained teams

»

Own fleet of BF3 and BF4 escort vehicles

»

Permit management: transport permits and traffic regulations

»

Own fleet of trucks and semi-trailers available for heavy haulage and special transport

»

Industrial assembly and machine transport
WHAT IS THE DIFFERENCE BETWEEN A MOBILE CRANE AND A MOBILE CONSTRUCTION CRANE?
A mobile crane or a mobile construction crane? As a crane specialist, we have both on hand and will be happy to advise you on the right crane for your project.

Thanks to their design, mobile construction cranes are particularly suitable for lifts involving obstacles and projecting edges. This is often the case in urban areas, where sides of buildings have to be taken into account. An additional luffing position enables mobile construction cranes to achieve greater hook heights.

Mobile cranes have a particularly high load capacity, making them adept at all jobs where heavy lifts are required. By using accessories such as a luffing jib, we can extend the action radius of our mobile cranes even further.

Photo: Liebherr Tower Cranes

See our mobile cranes in action:


CONTACTS BKL CENTRE/WEST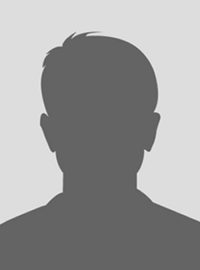 Tizian Ochmann
Operations Manager
Mobile Cranes & MK
Frankfurt, Aschaffenburg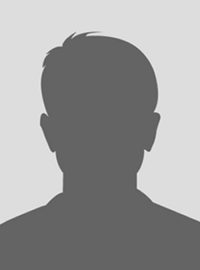 Stefan Pfingstgraef
Branch Manager
Nuremberg, Ansbach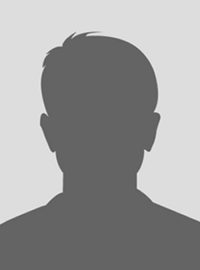 Hans-Peter Knoll
Consultant
Nuremberg, Ansbach
CONTACTS BKL NORTH/EAST
André Berger
Operations
Mobile Cranes & MK, Transportation
Hanover, Hildesheim
Silvio Schlieker
Operations
Mobile Cranes & MK, Transportation
Hanover, Hildesheim