Crane parts and accessories – we have exactly what you need.
The right crane parts are often crucial for the success of a crane operation: we can advise you on how to improve safety and efficiency by using lifting tackle, camera systems or working area limitations, for example. We customise your tower crane for the actual conditions on-site with track systems, undercarriages, tower sections and other components. You can find all this and more in our crane parts for hire or purchase.

We have a great deal more in store: around 3,000 items, to be precise, in our parts and accessories depots. Moreover, BKL stocks a wide range of parts for tower cranes from the top European manufacturers. And if you need a special part, we also offer a quick order service. Just give us a call for all your crane parts and accessories requirements.
We stock all standard items in our parts and accessories depots at the different BKL locations. In the event that a Liebherr, Sáez, Potain or Cattaneo part is not available, we can get it for you. Just use our BKL order service, for Liebherr crane parts, for example.

We will be happy to advise you.
The Albatros crane track system can be used on all standard tower cranes, from self-erecting through to top-slewing cranes.
ASSEMBLY AND CRANE PLATFORM.
Are you planning to bring in, transport or relocate machines, equipment or other heavy parts? Our lifting platform, specially made for BKL, with a load capacity of up to 20 tonnes and dimensions of 2.9 metres wide and 5.5 metres long, is suitable for a wide range of applications in industry and construction. Removable guardrails and the matching crossbeam make the walk-on assembly and heavy-duty platform particularly flexible. It can be lifted with mobile cranes as well as with tower cranes and is also available for hire for your project.
Camera systems for tower and mobile cranes.
To ensure that no obstacles restrict your operator's view of the load, we offer an selection of new and pre-owned camera systems for your mobile or tower crane. Not only do they minimise the risk of accidents, they improve the efficiency and speed of operations.
CONSTRUCTION SITE LIGHTING
High-performance floodlights for tower cranes manage the view in the dark. BKL provides various types of LED floodlights, such as complete sets including crane frame and connector cable.
LED crane signs.
Make your construction site unique: we offer LED crane signs for your tower crane. The brightness of the crane signs can be adjusted for optimum visibility by day and night without dazzling. Whether images, videos or continuous information - the content can be freely designed and imported both on site and remotely regardless of wind and weather. Thanks to the quick mounting system, the crane signs can be easily added to the crane tower at any time using a mobile crane.
Additional accessories for hire or purchase:
»

Lifting tackle:

large selection of chain and rope slings, lifting straps and slings, shackles (high strength and according to DIN), traverses, spreaders and custom products made to your specifications.

»

Working area limitation systems

to secure the area of operation if obstacles are located within your crane's radius. Work baskets and man lifts in various sizes

»

Work baskets and man lifts in various sizes

»

Ballasts:

counterweights and central ballasts, including custom builds

»

Aircraft warning lights/Laser LED

obstruction lights to mark your construction crane as an aviation obstruction

»

Floodlights and HQL emitters

for mounting on tower cranes to ensure good visibility, even at night

»

Remote controls from HBC and Autec

to control the crane from the ground, including BKL's repair service

»

Top-slewing crane components

like tower sections, undercarriages, cross frames, chassis etc.

»

Steel plates

for use as crane tracks

»

Transportation accessories for self-erecting cranes:

high-speed and low-speed axles for different types of crane
If you cannot find what you are looking for, just give us a call!
Parts & Accessories.
---
Frankfurt
BKL Centre/West
---
SPECIAL ACCESSORIES FOR BKL SYSTEM CATTANEO SELF-ERECTING CRANES:
Transport systems for stationary self-erecting cranes from CM 280:
»

High-speed axle

(80 km/h), 3-axle

»

High-speed axle

(80 km/h), 2-axle articulated chassis, electro-hydraulic steering

»

High-speed axle

(80 km/h), 2-axle trailer, specially designed for CM 280 and CM 74S4

»

Low-speed axle

(25 km/h), 3-axle

»

Low-speed axle

(25 km/h), 2-axle trailer, specially designed for CM 280 and CM 74S4

»

Axle adapter

for different makes of transport axles, on request

»

Various models

of support pyramids, galvanised

»

Working area limitation systems

»

King pins

for CM 221 and CM 271S1
If you require specialist advice or wish to order by phone,
please call Customer Services at our Head Office in Munich, who will be happy to help. If you have a particularly urgent parts enquiry, you may also contact our repair specialists in the Central and North depots directly: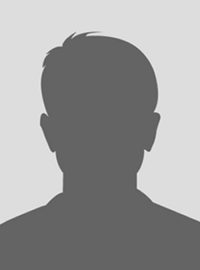 Lukas Schmid
Spare Parts Clerk
Tower Cranes
Munich, Ingolstadt, Rosenheim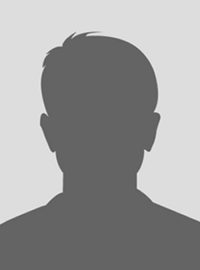 Andreas Hemming
Specialist Repair & Maintenance
Tower Cranes
Frankfurt, Aschaffenburg
Dipl. Kffr. Jasmin Meyer
Branch Manager
Tower Cranes,
Mobile Cranes & MK
Hanover, Hildesheim