BKL's crane service means you pass on the overall responsibility of planning a lift to us.
Reliable crane service is indispensable for customers looking to hire or purchase a crane. After all, a smooth crane operation is the prerequisite for the success of your lift. At BKL, we take care of everything. Our experienced and professionally trained service technicians are on standby throughout Germany – even 24/7 in an emergency.

Whether you need assembly, implementation, repairs, remote diagnosis, maintenance, permit management or transportation with our own trucks, we are at your service for all aspects of crane hire and lift projects. However, outstanding crane service for both your and our machines also includes well coordinated teams, a high-performing workshop and a comprehensive spare parts depot. At BKL, we offer a bespoke turnkey package without the need to factor in any of your personnel – of course, this also applies to our crane service.
Assembly and Reassembly.
Our service engineers are highly trained on the different types of cranes from established manufacturers, like Liebherr, Sáez, Potain and Cattaneo. The BKL teams erect and dismantle both BKL hire cranes and your own self-erecting or top-slewing crane reliably and efficiently, while taking account of the conditions on site. After all, our speciality is erecting, dismantling and relocating cranes – with over 50 years of experience. Put us to the test.
Image: Franziska Gilli
Assembly and Reassembly.
---
Frankfurt
BKL Centre/West
---
Repairs.
If the crane grinds to a halt, construction also comes to a standstill. We know the importance of rapid assistance in such cases. Our skilled, factory-trained technicians are on call in our repairs department, both over the phone and on site. In order to ensure the minimum delay, BKL service technicians all drive fully equipped workshop vehicles and have access to our well stocked spare parts depot.
Incidentally, our workshop can also repair your remote control from HBC and Autec, for example.
Repairs, Maintenance
---
Frankfurt
BKL Centre/West
---
Remote diagnosis.
Take advantage of cutting-edge technology with our tower cranes: the majority of BKL machines is fitted with an electronic crane control (SPS/bus systems) that enables error code analysis or has an RDT system. This means that, in many cases, we can help you or your operator troubleshoot quickly and efficiently over the phone. Should that not be possible for whatever reason, we dispatch our service engineer with the right equipment for the job at hand.
MAINTENANCE.
Don't leave your cranes' functionality to chance. Our workshops also offer a wide range of services for your own crane, for example:
»

Full crane check-up

»

Maintenance of the machine or individual components

»

(Recurring) inspections with documentation
MAINTENANCE.
---
FRANKFURT
BKL CENTRE/WEST
---
24-hour emergency service.
We offer emergency response around the clock. In case of imminent danger, our emergency service is on standby in Germany, 24 hours a day including evenings and weekends, to resolve potentially hazardous situations. We offer this service outside our
business hours
for a surcharge.
This is an integral part of BKL's one-stop service.
Emergency service numbers
Crane operator instruction.
To ensure that your operator gets the most out of the machine, we offer operator instructions for our hire cranes and your own construction crane, for all standard manufacturers.
Image: Liebherr Tower Cranes
Crane operator instruction.
---
Frankfurt
BKL Centre/West
---
Transportation.
Our loader cranes, drop-centres, trucks and trailers don't just transport cranes, but all kinds of loads that are required on your construction site or for your industry:
»

Heavy haulage with a width of 4.60m, a weight of 99.5t or a length of 28.5m, for example

»

Special transports - also with more loading height or loading volume

»

Crane transport for top-slewing and self-erecting cranes

»

Container transport

»

Transportation of various goods required on site
Industrial Assembly.
When it comes to industrial assembly, you can also rely on BKL's reliable and comprehensive service for machine relocation, dismantling and assembly of your industrial plant or individual machines.
»

Machine transports and machine relocations

»

Machine relocations - where, for example, telescopic loaders such as our Roto R 40.18 S or Panoramic P 38.14 also come into play

»

Move-out and move-in of industrial machines with our special equipment (such as assembly and crane platforms, machinery skates and more)
Additional transportation, route and on-site services:
Leave it to us – we also handle the following on your behalf:
»

All site equipment required for the crane

»

Signage

»

Permit management (e.g. transport permits)

»

BF3/BF4 escort service/heavy haulage protection

»

Organisation of police escorts

»

Road closure management

»

Route inspection and planning
Contact
CONTACT OUR CRANE SERVICE EXPERTS AND TAKE ADVANTAGE OF OUR:
»

Professional, experienced personnel

»

Own fleet of trucks, loading and mobile cranes

»

Well-coordinated teams

»

Comprehensive parts and accessories depot

»

Bespoke turnkey packages without deploying your personnel

»

24-hour emergency service

»

Contract lift solutions upon request
Erection, Reassembly & Crane operator instruction
Repairs & Maintenance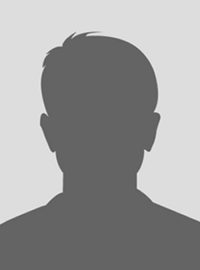 Lukas Schmid
Spare Parts Clerk
Tower Cranes
Munich, Ingolstadt, Rosenheim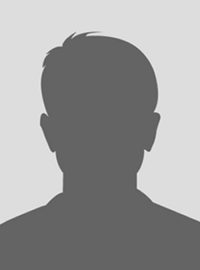 Andreas Hemming
Specialist Repair & Maintenance
Tower Cranes
Frankfurt, Aschaffenburg
Dipl. Kffr. Jasmin Meyer
Branch Manager
Tower Cranes,
Mobile Cranes & MK
Hanover, Hildesheim
Industrial Assembly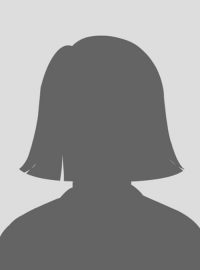 Anne Beyer
Industrial assembly
Hanover, Hildesheim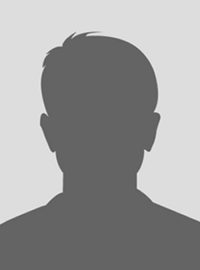 Tizian Ochmann
Industrial assembly
Frankfurt, Aschaffenburg
Johann Würz
Industrial assembly
Munich, Ingolstadt, Rosenheim